This page clarifies the various Internet sites of the Autistan (and others).
---
Autistan.org "The World of Autistics"
General Site of the Autistan and the diplomatic organization of the Autistan

"Diplomatic and peaceful" representation of Autistan, autism (and autistic people if necessary);

Explanations on autism, advice to state and other organizations;

Efforts for the collaboration, harmonisation and overall optimization of national autistic initiatives for protagonism and advocacy.
Facebook: Https://facebook.com/Autistan T
elegram: https://t.me/Autistan_org Em
ail: Contact (to) Autistan. org
---
Autistan. Rio "Autistan embassy in Rio de Janeiro-World Headquarters"
Site of the Embassy of Autistan in Rio de Janeiro (for the State of Rio de Janeiro in Brazil) and the world physical headquarters of the diplomatic organization of the Autistan

Activities of the Autistan diplomatic organization for the state of Rio de Janeiro (and for other states in Brazil, in the absence of active ambassadors in those states);

Representation for Brazil of the diplomatic organization of the Autistan (whose registered office is located in Geneva, Switzerland).
Facebook: Https://facebook.com/Autistan.rio E
mail: Contact (to) Autistan. org
---
Autistan.net "The Global network of Autistics"
Site of the "Global Network of Autistics", which is a space of "refuge" made by and for autistic

To share our interests and passions, in thematic groups, with other autistic protagonists (and with non-autistic viewers);

To make friends (autistic or not), anywhere in the world and without language barriers;

With protective functions to avoid the usual problems of "normal" social networks (such as lies, accusations, inequities and other negative things);

With a verification function of certificates or evidence of autism (which is usually very useful, or indispensable, to avoid some important problems).
Facebook: Https://facebook.com/Autistan.net
Telegram: https://t.me/Autistan_net E
mail: Contact (TO) Autistan. Net
---
Autistan.TV "Autistic people talk to you"
Autistan.TV is the Internet shortcut and the name of our Youtube channel

To help autistic people express themselves (for example by advising and giving technical tips to solve particular problems, such as masking the face)

to disseminate the information of the Autistan

To list useful videos about autism or made by autistic colleagues
Facebook: https://facebook.com/pg/AutistanTV-360809688088004
Telegram: Https://t.me/Autistan_TV E
mail: Contact (to) Autistan. org
---
Autistance.org "Autism Assistance"
Global support and assistance Site between autistic, autistic parents, and other volunteers

This concept of practical assistance for individual autistic individuals is complementary to Autistan.org, which is responsible for helping the cause of autism in general (especially with the public authorities), and no individual cases;

This project of self-help system (by all means) is necessary since public and other agencies do not provide (or very little) the necessary assistance to autistic people (and their families);

Like all our concepts, here it is the autistic who are at the center of the project.

But contrary to the concepts "Autistan", here we are at the center but we do not direct everything. We want a genuine system of self-help and sharing based on the idea that everyone needs everyone, and that neither autistic nor parents can reduce our difficulties by acting in a solitary way;

One of the basics of this concept is the fact that every autistic person needs a personal network of self-help. It is obvious, but it rarely exists;

Many things are possible, with emergency functions, identification cards and bracelets, etc.

This project can only produce results with the participation of a large number of people.

For now, we are only experimenting with a few parts of the project. 

Note: In order to have a single workspace, the concept "Autistance" also manages the realization (not the direction) of all the projects for the other concepts and sites (Autistan, and other sites "non-Autistan" not mentioned here, for example in France), Thanks to the participation of all the members of the various projects in a single "project manager", for the moment still under construction).
Facebook: Https://facebook.com/Autistance
Telegram: Https://t.me/Autistance E
mail: Contact (to) Autistance. org
---
AutisticAlliance.org "Improving understanding, cooperation and Justice between humans, with Autistics"
General Concept of improving society, based on collaboration between autistic and non-autistic, by placing autistic people at the centre

Autistic Alliance is not an organization, a group, or a network, but a kind of "conceptual laboratory" that aims to study and develop opportunities for collaboration to help autistic people (through a better understanding of Autism by society) and to help society (since, when one understands autism, it becomes obvious that autistic people can help correct the current, erroneous social system).

This concept is very broad, global, and it deals with topics that are not developed by other concepts.
Like what:

The diplomatic organization of the Autistan does not deal with "self-advocacy" "activist" at the country level, because it is up to the national associations to do so, but Autistic Alliance can do this (globally), for example with participations in conferences;

Autistance is involved in "on-the-ground" assistance and support, for individual cases, but it cannot study the various ways of collaborating globally, for example by looking for ways to help families organize themselves through the Internet , for education and adapted learning, which is the role of Autistic Alliance.

Autistic Alliance can denounce actions or situations detrimental to autistic people, bad approaches to autism, misuse of financial resources etc., and can help national autistic organizations to be heard at International level (for example, at the United Nations).

Autistic Alliance is also a "space" dedicated to the reflection and consultation of autistic activists or thinkers, at the global level, in an internal (non-public) way, allowing full freedom and independence for participants, allowing To improve the other concepts (such as "Autistan") through the share of information and opinions, knowing the latest details and problems concerning the cause (for example, in matters of politics, research, national social situations to About autistic people, etc.)




Since it is a concept of study and work "internal", necessarily confidential, the site AutisticAlliance.org presents only a few articles, videos and minutes of lectures.
Facebook: https://facebook.com/AutisticAlliance E
mail: Contact (to) AutisticAlliance. org
---
Autistan. Shop "Autistan online Shop" (under CONSTRUCTION)
Website of the Autistan online store 

Allows the public to purchase flags from the Autistan and other items;

should help to find financial resources to pay our expenses.

(The sale of "Autistan" items is permitted only here, or with an authorization.)
Email: Contact (to) Autistan. Shop
---
Autistan. Space "Territorial area of the Autistan" (under CONSTRUCTION)
Community project to form a physical territorial space of the Autistan composed of all the spaces proposed (and owned or managed) by autistic and their families in the world.

It would be a physical space (since there would actually exist, in practice), and at the same time symbolic, since this "sum of individual spaces" cannot form a country in the legal sense of the term.

The site would allow to list and post all these spaces, and to post photos if members wish.

Border signs (with Autistan) would be available for free download; Certificates (or "title deeds" of the Autistan) would be sold (optional), which would allow us to have some financial revenue. 
---
AutisMuseum.or
g Virtual and Physical museum project outlining achievements, works, successes, collections etc. Autistic people
---
Autismology.
org Future project to study and teach autism, by autistic, for non-autistic people and for autistic.
Note: To understand this project, we must understand the difference we make between "autism" and "disorders" (or difficulties), which is briefly explained in our section "Explanations", and on the page "Day of Autistan". 
(Indeed, "teaching troubles" makes no sense.)
---
There are also Internet sites for our virtual embassies (online) and for
our web pages for various countries: B
lue Country codes: our virtual embassies (online) Black
Country codes: Our web pages for various countries
HQ

UN

AE

A

M A

Q

AR

at

A

U AZ ba-pk

ba

-ru

BE

B

D B

G b

g B

R

BS B

T B

Y

BZ C

A C

D C

F C

H c

i C

L CM

CN

CO

C

R C

U CY

CZ

DE

D

K D

O DZ

E

C EE

E

G

ES

a

nd

FI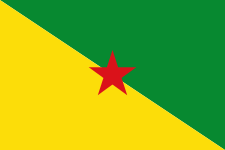 F

J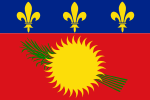 FM
FR

GA

GF G

L G

P G

Q G

R GT

GY

HK


NH H

R H

T H

U I

D IE

IL

IN

IR

IS

it JM

JO

JP
ka-

uz

KR

KE K

G K

H K

P K

W KZ

LA

LB

LI

LK

LT

rea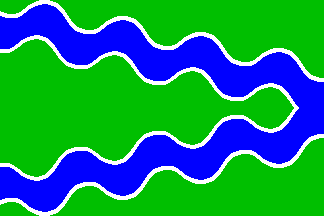 d LV

MA m

e m

e-i

q M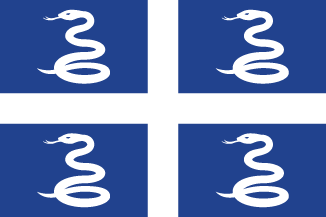 G MK

ML

MN

MQ

MR

MT

MU

MX m

y N

C NG

NI

NK-A

m N

L N

O N

P NU

NZ

OM

PA

P E

PF

PG

PH

PK

PL

PS

PT P

W P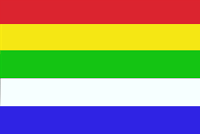 Y QA

RJ-

in R

U R

O S

A S

C SE

SG

SJ
SK

SN

SR

S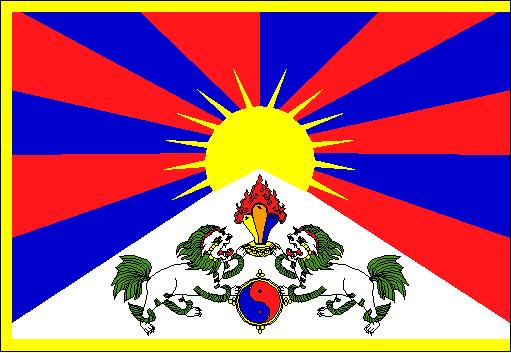 V T

H Ti

–cn

TJ
TK

TM

TN

TO

TR

TV

TW

UA

UK

UY U

Z V

E V

N V

U US

WS

YT

ZA R

E

TF CP

FB