Here are the organisations that we like and that we support, because we think that they are good and useful for the cause of autism and the autistics.
---
International
---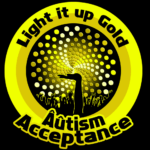 Âû – Autistic Union
https://www.facebook.com/AutisticUnion
"We are 5000+ "Âûsome Âûtistics and Allies" (fantastic autistics et allied), people who wish to identify as supportive, positive, progressive about being autistic or having an autistic loved one.
You will often see people have added Âû to their profile picture or as a suffix to their name, and many groups and pages share the Âû in their names now also.
---
We will continue this list later, with international and national organizations.