Our godfather :
Josef Schovanec (autistic savant, traveller, lecturer and writer)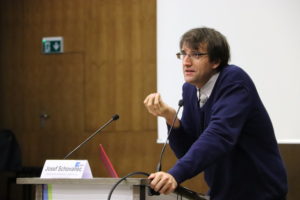 Josef is our friend ; he invented the word "Autistan", and we are doing all the rest…
He is the godfather of our organization, since october 2016.
Many of his books, conferences, TV and radio broadcasts, are mentioning the Autistan.
There would be too many things to write about him here… (He has about 120000 results in a famous search engine…)
---
---
The individuals who are supporting us :
Gerald L. Neuman (professor and co-director at Harvard Law School)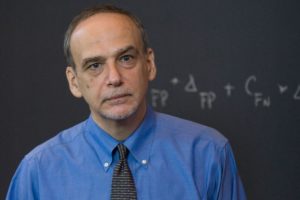 Mr. Gerald Neuman is a top-level specialist in international law.
He has been a member of the Committee of the Human Rights at the United Nations.
He supported us several times by email, writing that our efforts are "admirable" and our concept "promising".
---
Christian Jost (geographer, researcher, emeritus professor, dean of a faculty)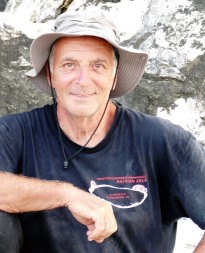 Christian Jost is an international scientist and adventurer, and he is the specialist of Clipperton Island, which is the first place where the concept of the Autistan started to "live" (mentally), in april 2014 (cp.autistan.org).
He loves what we are doing, and this is reciprocal. We are both trying to protect the most fragile nature and life. We are friends.
There is an article (password-protected) explaining the birth of our concept, and its very particular relation with Clipperton.

---
---
The nationwide autism organizations which are supporting us :

 Pioneer Concept (Kazakhstan ), thanks to Zhanat Karatay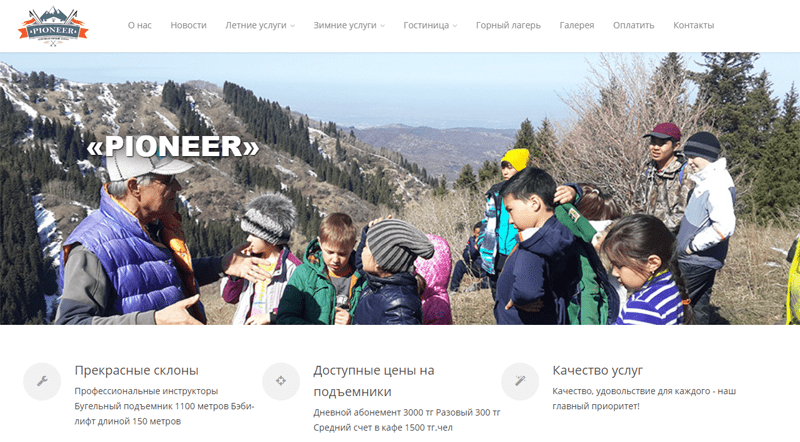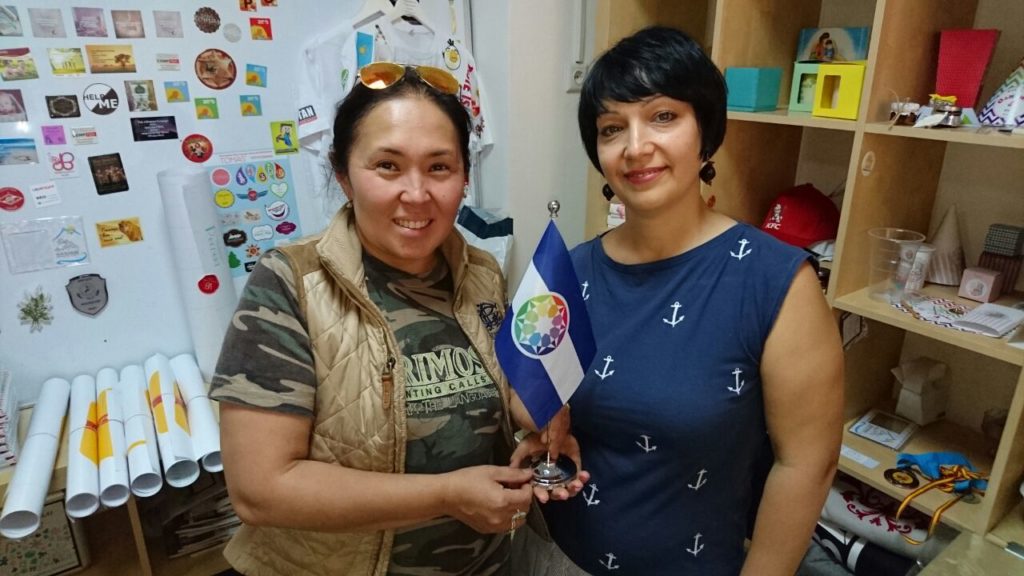 Zhanat Karatay (at left), owner and director of Pioneer Concept, is showing the very first Flag of Autistan (in the printing company, with the owner), on August 3, 2016.
This was a truly historic moment for us, since this was the first "material existence" of our concept. Zhanat helped us in various ways to transform a project (almost a dream) into concrete reality, for the first time.
Our Flag has been inspired and designed there, in her big mountain resort in Almaty, which is the valley visible on this picture (where it is possible to guess the buildings of Pioneer Resort, downwards in the distance) :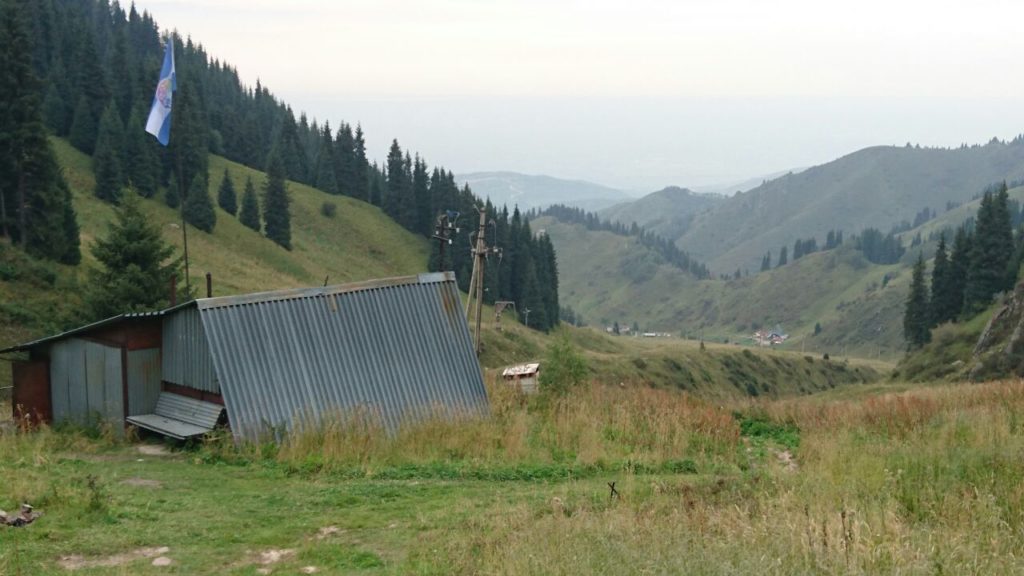 Thanks to her, the first very large Flag of Autistan (1,40 x 2,26 meters) could start to "fly over the world", as seen on the picture above (in august 2016).
Below, the same flag, just received, in the restaurant room :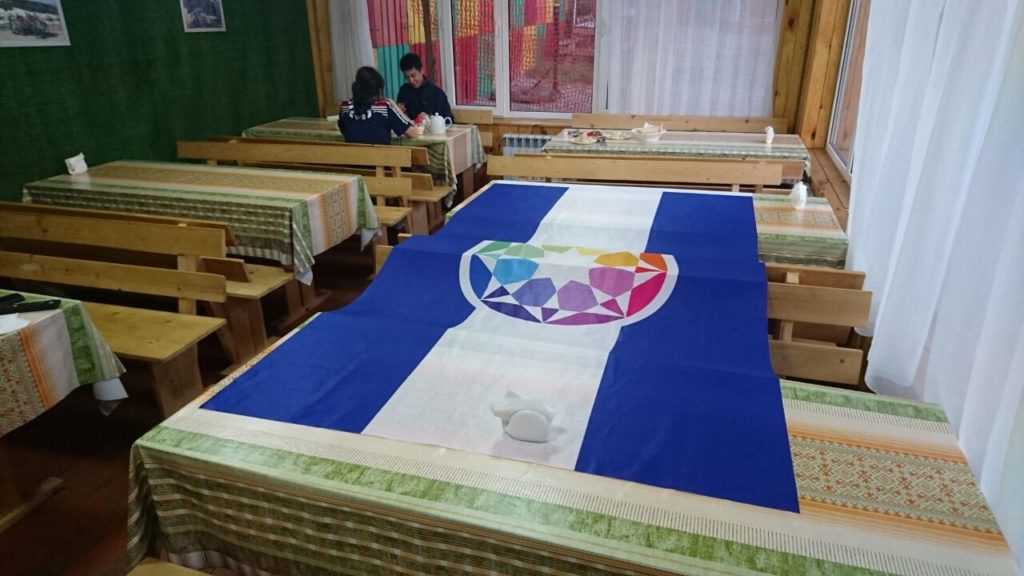 She also helped us to start with the concept of the Embassies of Autistan.
Zhanat Karatay is definitely a "providential person" for the autistic people of the world.
Indeed, not only we could start our project concretely thanks to her, but also she understands autism and she organized successful inclusive summer camps and ski camps for the children and young people, where the autistic kids could really progress, because they were not "treated" with a medical approach, since Zhanat knows – like us – that autism is something to be valued, not to be cured.
She is also the proud mother of a young autistic artist, Alibek.
We would like to say a "special thank you" to Zhanat Karatay, for her trust and for having helped us to really start, and also for all the help that she can provide to the autistic population in general, thanks to her understanding, her good sense and her good will.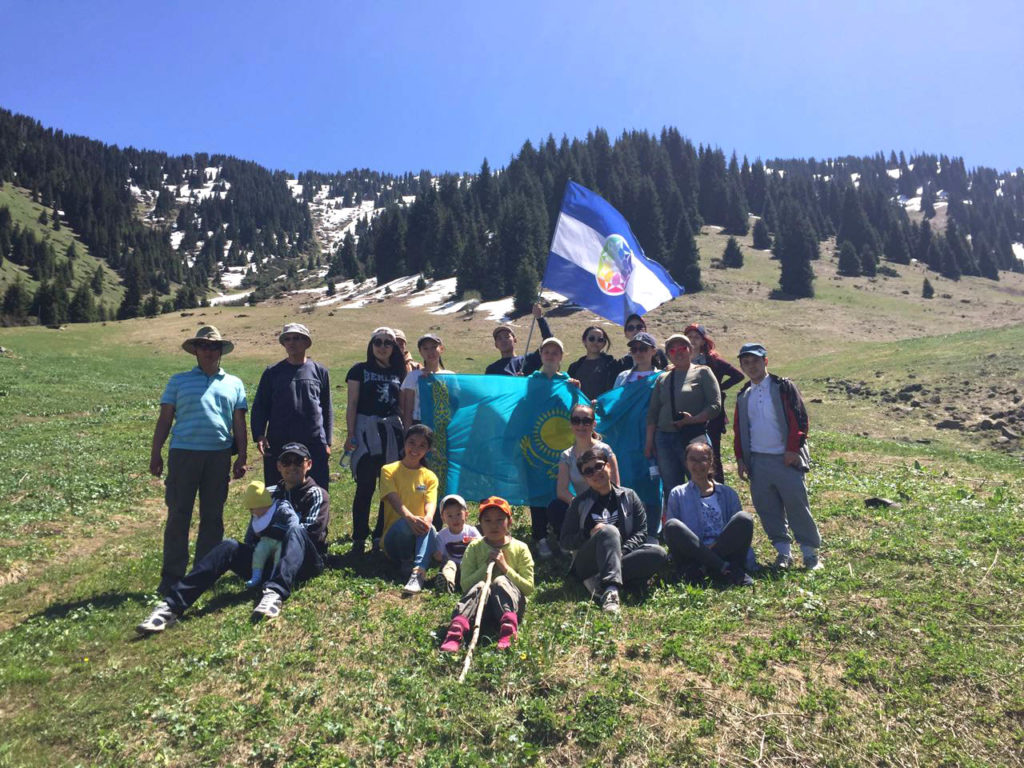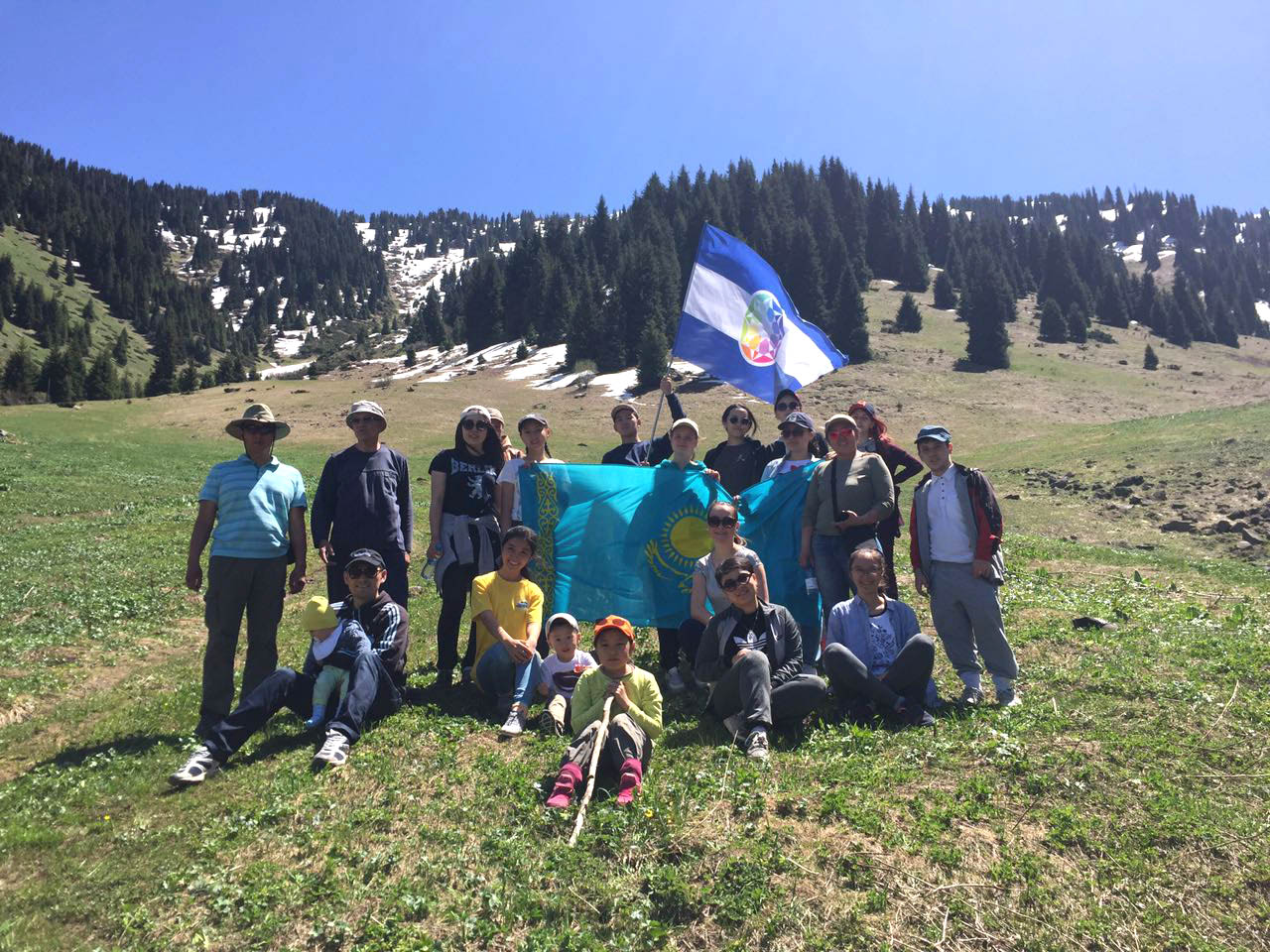 The Flag of Autistan (1,00 x 1,62 m) flies for the very first time,
at Pioneer Resort, Almaty, Kazakhstan, on August 12, 2016 (above) and August 13 (below).
---
---
The other organizations supporting us :
Franciscans International

(section under construction) 
?………..
Apart from Pioneer Concept in Kazakhstan in 2016, we have never found any organization able and willing to help an organization of autistics ; our autistic colleagues in various countries don't know anything like that ; apparently autism is still seen as "something to be cured", and the concept of autistics trying to help themselves and to "defend autism" seems probably surrealistic for most people.
We are alone, in a human desert.
We are 1% of the world, but there is apparently not even one public or private organization willing and able to help the autistics organizations (not only about "treatment" or "education", but also about the real help that we need, and about empowerment and freedom). Nothing.
---
This page is still under construction.
Indeed, we do not have enough time to search for supporters, sponsors etc.
It takes too much time to do that, for almost no results.
Apart from a few rare cases of humanity (like Franciscans International), the only organization who have helped us is Pioneer Concept in Kazakhstan.
The other organizations always congratulate ; they generally explain that autism is not in their field ; sometimes they say that they will help, but they do not.
Hence, we have other things to do, more  fruitful than gathering just congratulations, promises, and deceptions.