In August 2016, we asked Stephen M. Shore if he would like to be Ambassador of Autistan in the USA (for the state of New York).
He loved the concept, and he agreed.
Later on, the Council of the Ambassadors of Autistan (CAA) validated this appointment.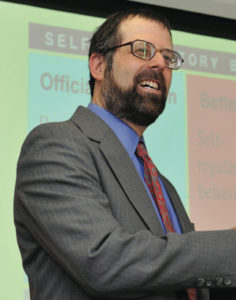 Born in 1961, Stephen Mark Shore is an autistic, and a professor of education (autism) at Adelphi University in New York ;
he makes presentations and lectures about autism, in many countries ;
he also wrote several books about autism ;
and he is now the first Ambassador of Autistan in the USA, officially since october 2016.
We need to continue to develop and to strenghten our Organization (which goes very slowly because the lack of means), before the Ambassadors can start their missions.
More information on Stephen M. Shore :